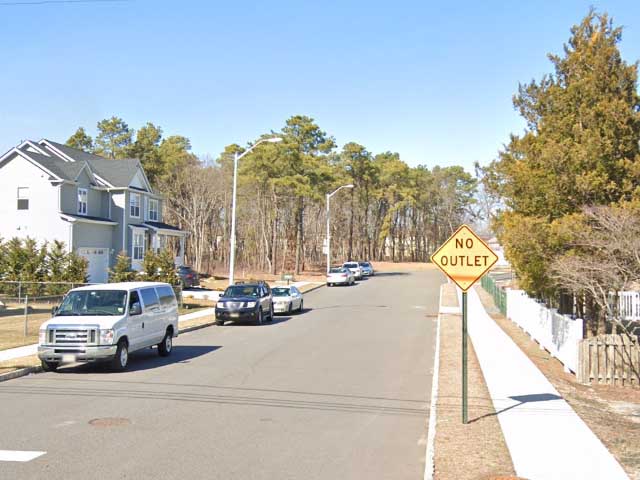 TOMS RIVER, NJ – The Toms River Township Council has voted to change the township's parking ordinance to prohibit parking on Pantzer Street during daytime school hours. This ban on parking will be in effect Monday through Friday between the hours of 7 am and 3pm.
What is says
TOMS RIVER TOWNSHIP NOTICE ORDINANCE OF THE TOWNSHIP COUNCIL OF THE TOWNSHIP OF TOMS RIVER, OCEAN COUNTY, NEW JERSEY AMENDING AND SUPPLEMENTING SECTION 477-60 (SCHEDULE II: NO PARKING CERTAIN HOURS) OF CHAPTER 477 (VEHICLES AND TRAFFIC) OF THE TOWNSHIP CODE (NO PARKING BOTH SIDES OF PANTZER STREET FROM 7:00 A.M. TO 3:00 P.M./SCHOOL DAYS FOR THE ENTIRE LENGTH) (NO PARKING BOTH SIDES OF PANTZER COURT FROM 7:00 A.M. TO 3:00 P.M./SCHOOL DAYS FOR THE ENTIRE LENGTH) PURPOSE: TO PROHIBIT PARKING ON BOTH SIDES OF PANTZER COURT AND PANTZER STREET FOR THE ENTIRE LENGTH FROM 7:00 A.M. TO 3:00 P.M./SCHOOL DAYS NOTICE IS HEREBY GIVEN that the ordinance published herewith was introduced and passed upon first reading at a meeting of the Township Council of the Township of Toms River, in the County of Ocean, New Jersey, held on September 14, 2022 at 6:00 p.m. It will be further considered for final passage at a public meeting to be held in the L. Manuel Hirshblond Meeting Room of the Municipal Building in said Township on September 28, 2022 at 6:00 p.m., or as soon thereafter as this matter can be reached, at which time all persons interested shall be given an opportunity to be heard concerning this ordinance. Prior to the second reading, a copy of this ordinance shall be posted on the bulletin board in the Municipal Building and copies shall be made available at the Township Clerk's Office in said Municipal Building to members of the general public who shall request such copies. MICHAEL CRUOGLIO TOWNSHIP CLERK APPROVED AS TO FORM: ANTHONY MERLINO ASSISTANT TOWNSHIP ATTORNEY MUNICIPAL BUILDING 33 WASHINGTON STREET TOMS RIVER, N.J. 08753 L-Sept 14, 2022-10 NOTICE ($39.60)
What it means
Community complaints were lodged after visitors to Toms River High School East to use the street for overflow parking and to provide safety for pedestrians and drivers along Raider Way, the main access road to the High School. Raider Way is also a no-parking zone, but vehicles are often parked in that area.