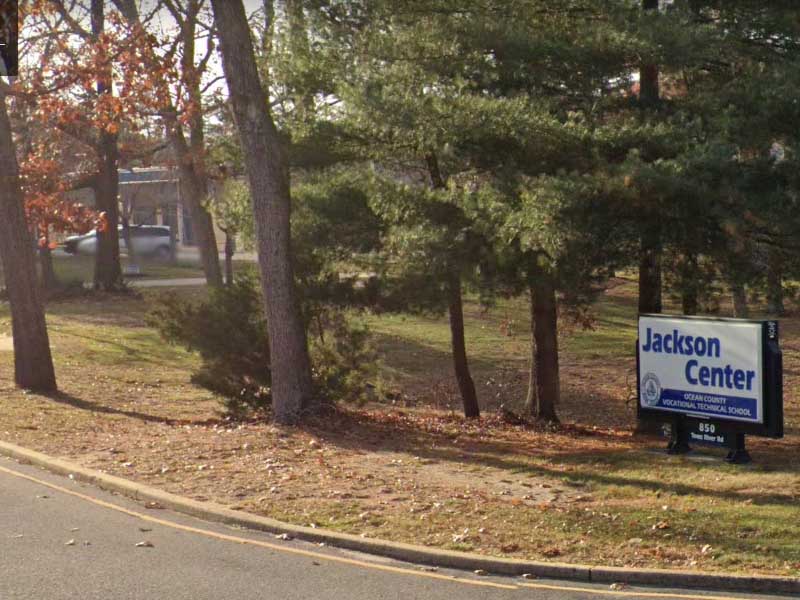 JACKSON TOWNSHIP, NJ – The Ocean County Vocational Technical School has requested a courtesy review of a 19,091-square-foot campus building expansion at its Route 571 location.
What it says
JACKSON TOWNSHIP PLANNING BOARD PUBLIC NOTICE PLEASE TAKE NOTICE that on the 19th day of September 2022, at 7:30 p.m. a hearing will be held before the Jackson Township Planning Board, located at the Municipal Building, 95 West Veterans Highway, Jackson, New Jersey, on an application by Ocean County Vocational Technical Schools for a Supplementary Courtesy Review Hearing per Section N.J.S.A 40:55D-31 for Ocean County Vocational School-Jackson Campus, for property located at 850 Toms River Road, also known as Block 18401, Lot 4, Jackson Township, within the RD9 (Rural) Zoning District, County of Ocean, New Jersey. On March 22, 2021 the applicant received Administrative Approval from the Planning Board to construct a 19,091 square foot addition to the existing building for the Ocean County Vocational Technical School.
The Applicant was required to submitted an Application to the Pinelands Commission as part of the process of the seeking approvals. The Pinelands Commission has advised the Applicant that this Application may be subject to the local Land Use Ordinance, specifically Section 244-101 dealing with the Toms River Corridor Buffer Overlay. As part of this Administrative Approval, the Applicant is requesting that the Board review the applicability of this Ordinance, as it relates to of N.J.S.A. 40:55D-31 Courtesy Reivew procedure, the applicant has submitted plans for the relocation of the addition. ANY AND ALL OTHER VARIANCES AND DESIGN WAIVERS THAT MAY BE REQUESTED OR REQUIRED BY THE JACKSON TOWNSHIP PLANNING BOARD. It should be further noted that the plans and papers are on file with the Jackson Township Planning Board and can be requested at the Clerk's Office located at Jackson Township Municipal Building, 95 W Veterans Highway, Jackson Township, County of Ocean, New Jersey and are available for inspection, during Planning Board Office business days and hours, Monday thru Friday 10:00 a.m. to 4:00 p.m., Cover Letter; Site Plan/Floor Plan, prepared by Yezzi Associates, dated 9/1/2022. Any interested party may appear at said hearing and participate therein in accordance with the Rules of the said Planning Board. BY: ROBERT C. SHEA, ESQUIRE R.C. Shea & Associates 244 Main Street Toms River, New Jersey 08753 Attorney for Applicant Dated: August 24, 2022 ($40.48)
What it means
OCVTS has been approved by the Pinelands Commission to construct a 19,091 square foot addition, but the application must be heard by the Jackson Township Planning Board for final approval and review.